Autoslice – The Synchroslice goes automatic
General
Don't waste time with handling, spend your time doing science.
The AUTOSLICE is an enhancement of the well known SYNCHROSLICE multiple slice evaluation system (manufactured by LRE).
By using the slice chamber mounted 3-dimensional micromanipulators (manufactured by Thomas Recording) and precise video control, the AUTOSLICE allows an automatic movement of recording and stimulation electrodes.
Simply click on a touch screen in order to mark the position of the electrodes and the AUTOSLICE moves the electrode to the desired position in the slice.
Save time and get high reproducibility of the electrode positioning by using the AUTOSLICE.

Eight miniature 3-dimensional motorized manipulators are mounted on the top of a 4-channel tissue slice chamber. The recording electrodes (single fiber, tetrode or heptode) are advanced by a precise pencil drive. Either submerged or interface type slice chambers can be used.
For more information concerning the Synchroslice system please use this link: Synchroslice
To download the actual flyer of the Autoslice please use this link: Autoslice Flyer
System features:
Automatic slice recording from 4 slices simultaneously.
3-dimensional motorized manipulators fixed to multiple slice chamber (patent pending).
Optional pencil drive for automatic fine adjustment of recording electrode.
Pencil drive equipped with optional single, tetrode or heptode fibers.
Visual guided electrode movement via high resolution camera control.
Touch screen control of electrode position.
High reproducibility of electrode positioning.
Electrode movement control included in SYNCHROBRAIN and SYNCHROHEART software.
One software controls cameras, electrode movement, recording, stimulation, drug application and data analysis.
For recording and stimulation
Recordings by famous Thomas Recording Platinum-Tungsten fiber electrodes.
For use with acute brain or heart slices.
New ergonomic design.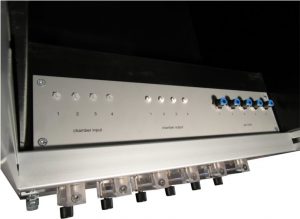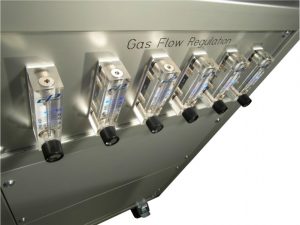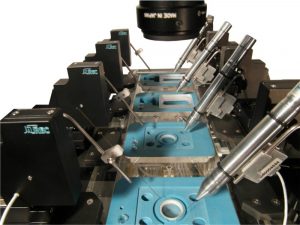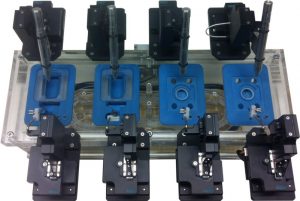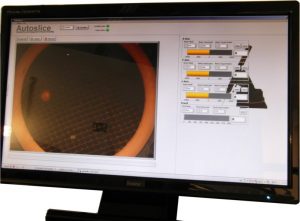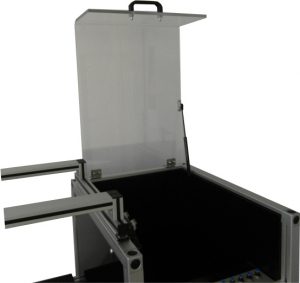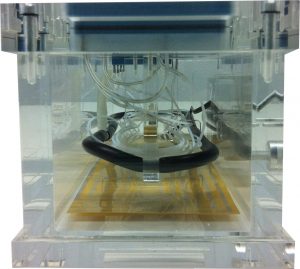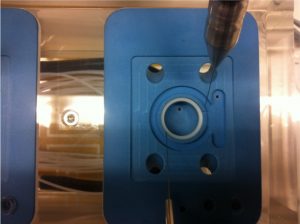 Any questions? Need a quote? Please let us know